Once you have successfully downloaded and installed the app, you can begin to create a number of new customized subitem templates to apply to main tasks in your monday.com board.
Step 1: Click the Updates icon on your main task item which will bring you into the Updates field. Once in the Updates section, click Subitem Templates as indicated below. The app will now appear.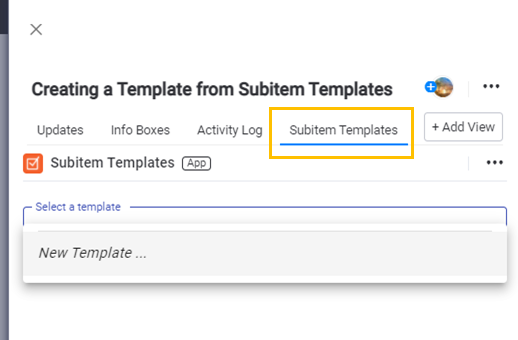 Step 2: Select New Template. You will be prompted to create a name for your subitem template. Enter the name and select Create: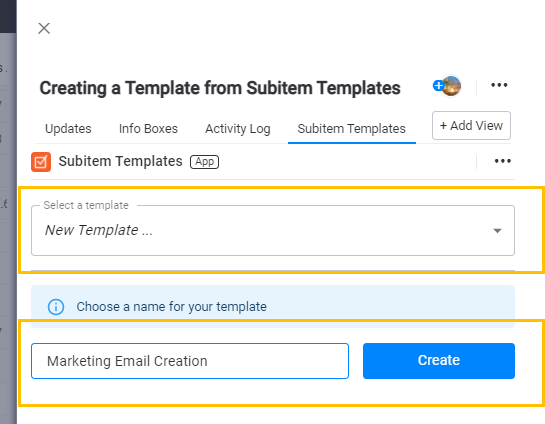 Step 3: You can now begin to add specific subitems to the template one at a time: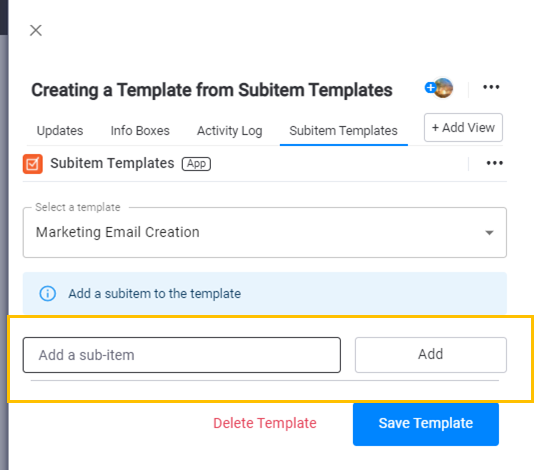 Subitems will appear in a list as you create them: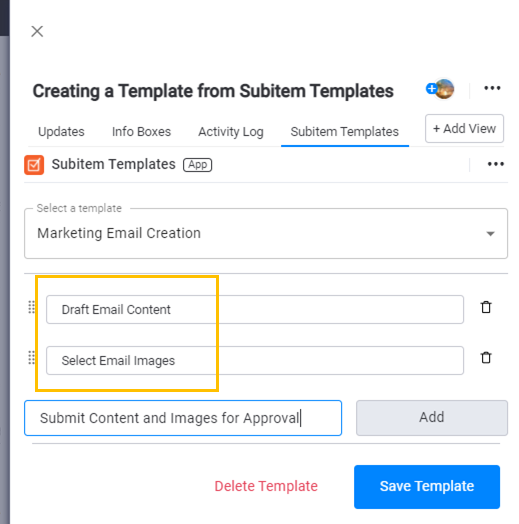 Step 4: Once you have added as many subitems as needed, select Save Template. The template will be saved for future use.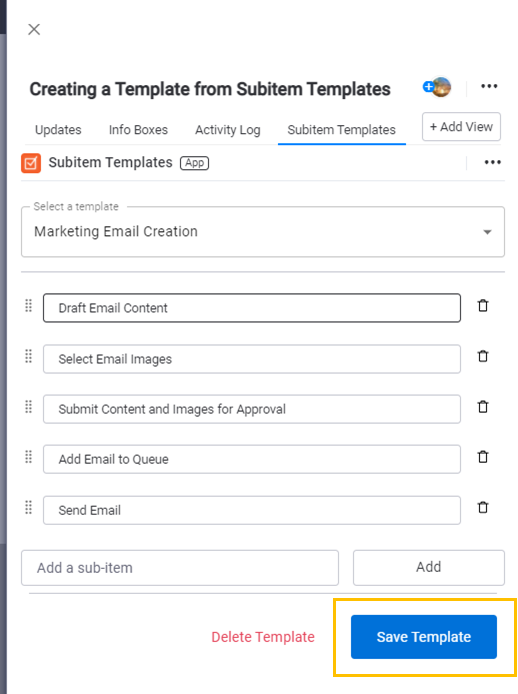 Following is an example of a completed subitem template: